Wanna capture the beautiful moment on a boat with GoPro when you are fishing? Feel bored with some specific angles of shooting? These GoPro mounts might be helpful. Read and check if they can satisfy your need.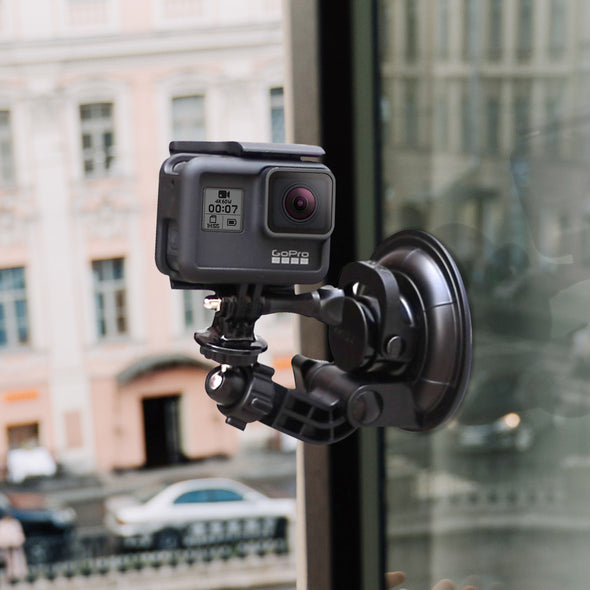 Suction cup is one of the most widely used GoPro mounts. It can be attached to any smooth and dry surface such as window, deck, wall, table, etc. With its 360°rotating ball head and 180°rotating extended arm, you can apply it for different kinds of shooting angles. It is lightweight and easy to operate. However, it might fall off when it is at high speed or surrounded by the strong wind. So, it is not recommended for high-impact sports.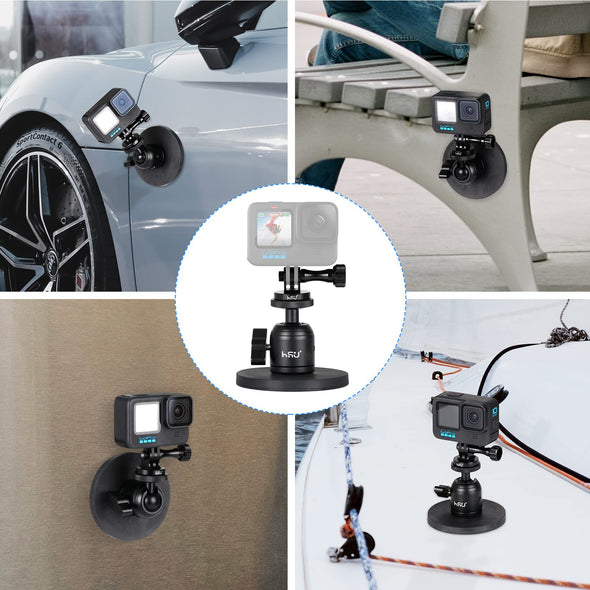 The bottom of the magnetic camera mount base can support products under 12lbs/5.4kg in static scenes and products under 2.2lbs/1kg in sports scenes and holds firm on metal surfaces of any angle. Compared with suction cup that might fall off because of hard wind, you needn't worry about this when using magnetic mount. Besides, the whole stand is wrapped in high-grade silicone, which can prevent the adsorption surface from being scratched due to strong magnetic force. But the magnetic mount can only be mounted on iron surfaces. Test the magnetic attraction on the surface before installing the camera. 
The biggest advantage of this gooseneck mount is its long neck. With this long neck, you will be able to adjust to any angle and shooting height. It will be very useful if you mount it on the boat pole. You can wrap the gooseneck around the boat pole, which makes it more stable.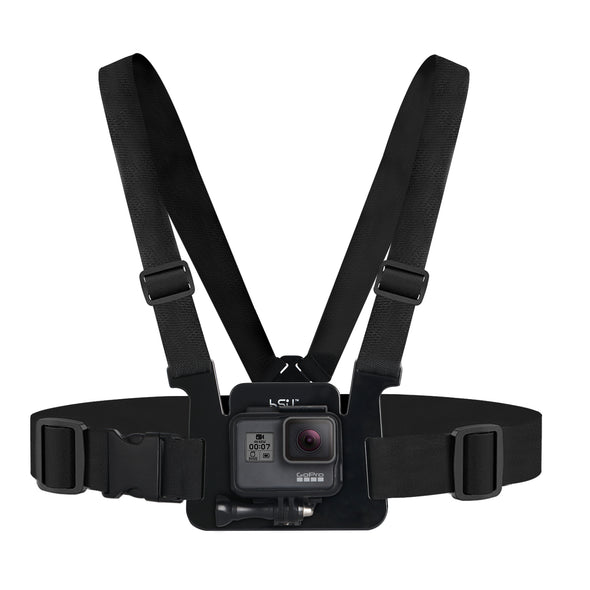 Chest mount must be one of the most popular body mounts no matter being used in what kind of sports or activities. It can help you shoot perfect pov. It suits every kind of body type since it is made of elastic material. Flexible and lightweight. You can adjust its tightness through the buckles. Since the base of the chest mount is vertical, you need to tilt your camera back 90 degrees and make it as parallel as the base so that you can shoot the view in front of you. The camera will gradually point down because of the speed and shake. If you want to avoid this kind of awkward moment. You have two choices: 1. keep an eye on your camera status and adjust it when it is about to point down; 2. get a J hook. J hook is a kind of GoPro accessory that can help you connect the chest mount base and GoPro. With the J Hook, your GoPro needn't be tilted back. It can stand horizontally as usual.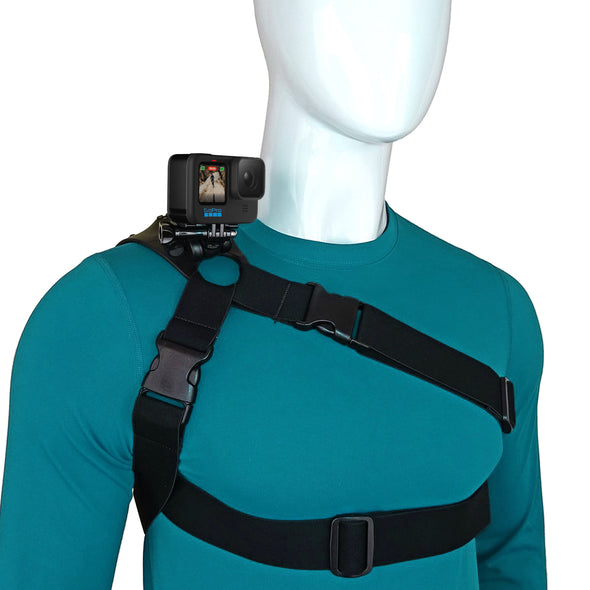 Another great body mount for shooting pov. This single shoulder strap mount adopts a quick-release design, which can be disassembled in one second. With a 360°rotation base, you can switch your camera to shooting vertically or horizontally when you wear the shoulder strap mount. You could fit it with other accessories or the gimbals for more possibilities.
If you don't know how this shoulder strap works, this video might be helpful:
----------------
About HSU
Fast forward nearly 10 years and HSU has now sold millions of products worldwide, making it one of the most successful camera accessory brands in the world.
HSU™ is one of the most popular action camera accessory brands on Amazon. Since its listing on Amazon, HSU products have received numerous positive feedback from our customers and some professional action camera accessories are ranked as Amazon's best sellers. Check HSU Store on Amazon here.
If you're new to HSU products, you're warmly welcomed to follow us on Facebook @HSU Shop, Twitter @HSU Shop, Instagram @hsu_officialshop, YouTube@HSU Camera Accessories, and official website to catch up with all our updates.