Summer is coming now and it is the best season for scuba diving. Many scuba divers, will prefer to use the GoPro to record their wonderful scuba diving moments. Those cherished moments underwater are worth recording, editing, and sharing with your family members and friends with the help of GoPro cameras.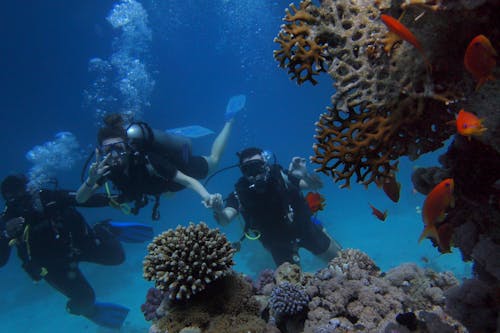 Unlike other outdoor sports on land, it needs more effort to record videos with your GoPro underwater. Besides the normal selfie stick for the GoPro, you will need some specific accessories to use the GoPro underwater, such as the waterproof case, filters, and other must-have GoPro accessories underwater.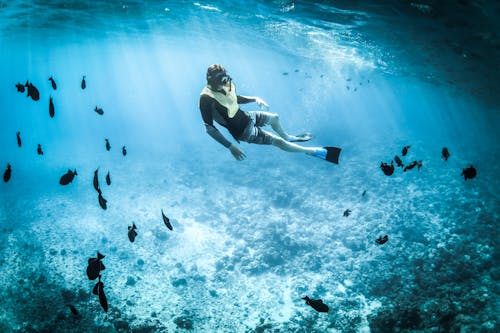 For the scuba diving adventure in the coming summer, please prepare well with yourself to capture the wonderful shot underwater.
For the below part of this article, we will introduce some must-have GoPro accessories for you to shoot perfect videos during scuba diving. Or we could say it is the best GoPro accessories guide for scuba diving in 2022.
Though all GoPro cameras come with waterproof features, it is necessary to pack your GoPro with a waterproof case since the GoPro cameras' waterproof features do not work in extremely deep conditions.
This waterproof case is made of high-quality PVC material, enabling your GoPro with 60m underwater waterproof, dustproof, and shockproof features. It also comes with a standard quick-release mount and long screw, and it is easy to attach to other accessories.
For many divers, the first thing to get with their GoPros in the waterproof case. It is a must-have investment for scuba diving. Do not hesitate to get your waterproof case from HSU Shop.
When talking about recording GoPro footage underwater, the most popular way to record is the GoPro floating hand grip instead of the head strap for most activities on land.
The HSU waterproof floating handgrip is made of carbon fiber material and lightweight aluminum, making it rustproof, rugged, and durable. More importantly, you will not worry about losing your GoPro since HSU GoPro handgrip is equipped with a floating feature. With the adjustable wrist strap, you could securely catch your GoPro.
3. GoPro Dual Handle Stabilizer
Though the GoPro floating hand grip could stabilize the video in a way, it is better to get a dual-handle stabilizer for your GoPro to capture professional videos underwater. This HSU dual stabilizer is perfect for underwater photography, making your shooting more stable and more professional. It is made up of high-quality aluminum alloy and carbon fiber material, with a non-slip mat to avoid accidental slip. It is very durable and stable for you to use, and allows you to take better pictures underwater.
Professional divers are familiar with the environment underwater. One of the most common things underwater is that the color will disappear when you get deeper underwater. Therefore, it is very necessary to get some filters if you want to capture professional photos and videos underwater. The HSU filter is suitable for 5–25 meters of tropical or green water, and it can effectively reduce the green.
When using your GoPro within a hard case, it effectively absorbs moisture when in cold and wet conditions. Therefore, it is important to use GoPro anti-fog inserts when using the GoPro underwater. It could better capture those precious moments by minimizing and even preventing fog condensation when diving.
This HSU GoPro LED light is made of high-quality aluminum alloy material and it only weighs 100g. It is a perfect gadget for underwater GoPro photography.
7. GoPro Dome
Are you curious about how those amazing photos (above water and underwater) took? Actually, the mystery is the GoPro dome. Go get one and you could also take a similar picture by yourself. HSU waterproof case and dome are integrated all in one design, which prevents the possibility of water leakage. Meanwhile, it adopts a dual handheld design, which helps to shoot more stably underwater.