Why choosing a drone for yourself?
According to most drone users, there are four reasons why they choose a drone for themselves.
Reason 1: For unique shooting perspective
Have been lived in an area for a long time, you must be very familiar with the city or village you live in. There seems to be nothing new anymore. You would not be interested in taking photos for your city or village.
However, have you ever tried to look down on the city or village from the sky? What comes from an overhead view is a unique image that can't be captured by ordinary cameras. Through drone photography you will find that the ordinary village or city you lived in for a long time shines again because the drone providing a wholly new perspective to see the city or village from many angles.
Reason 2: 

Smooth & Fluid Footage

The professional photographers and vloggers all are chasing for the smooth and fluid footages by using advanced camera lens or other photography equipment. The drones could offer unparalleled smoothness when shooting videos, as the aircraft are equipped with high-performance gimbal flat. You can also use drones to record every memorable moment of life, such as the joyful moments of family and friends gathering, the passionate moments of sports or the beautiful scenery of the journey.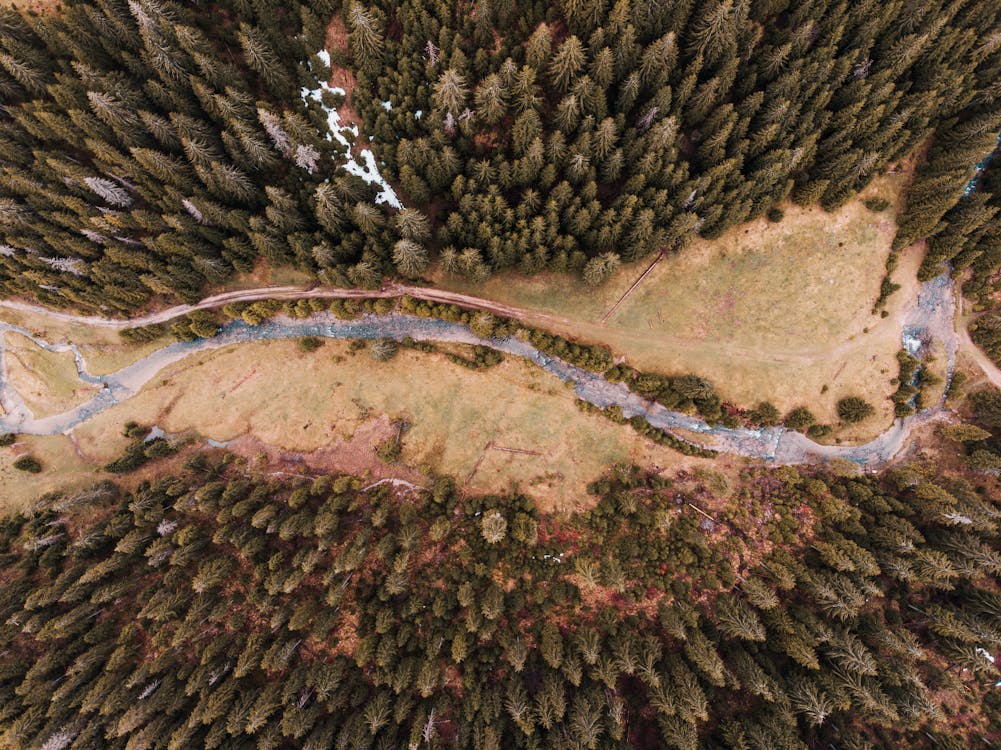 Reason 

3

: 

Fun of Challenging the Limits with Your Drone

Set your drone to the sports mode, and then you could make your drone fly freely in the sky. It seems like that you fly freely in the sky by watching the world fly by below you with the drone. That thrilling feeling from flying in the sky is fabulous. Human dream of flying from the very early time. From hot air balloons to gliders, from airplanes to spaceships, humans have always explored to fly in the sky. With drones, you can easily realize this dream and experience first-person-view flight as if you were there, with an immersive image.
Reason 

4

: 

Join a New Community
The drone community is a very loving community where both beginners and advanced players are happy to discuss and share their stories, their tips about drone, and others. There are many drone enthusiast communities on the website where users discuss topics such as drone operations, photography skills, and video editing skills.
What Drone Accessories Do You Need?
After purchasing a drone, you may wonder what drone accessories do you need to assist the drones you own?
When you get a drone for yourself, the first accessory you should buy is a spare battery. Even the latest model of drone can only fly for 30 minutes with a brand new battery before it runs out of power. To make sure the drone fun doesn't end then, you need to have a spare battery to pop in.
If you're spending a lot of money on a latest drone in the market which can fly high and take high-resolution photos and videos, you should protect it well. A hard-shell carrying case is a necessary accessory that can do just that and could store all other stuffs well, such as the spare battery, drone landing pad and others. For $20-$30, you can get a specially designed carrying case that creates a protective environment for your new drone.
Drone filters are essential for drones during video shooting. These filters could reduce the amount of light that penetrates the camera. For truly cinematic video, the shutter speed should be twice the frame rate. When shooting daytime video, if the drone's fixed aperture is wide open, then a filter is an essential accessory for a perfect video.
Drone propellers are easily damaged. One must-have accessory you should take with your drone is a spare propeller. Propellers move at high speeds and are often damaged during takeoff, landing and crash landing procedures. Therefore, it helps to have a few spare propellers on hand.
For new drone users, the drone is easy to take off, but landing requires skills. If not operated properly, it will easily cause damages to the expensive drone or the camera. Therefore, it is necessary to have a drone landing pad for new drone user. That could effectively stop your drone, the camera, and the filter from damages. How to choose a right drone landing pad for yourself? You could choose a landing pad according to your drone's size, and you shall also considering the landing pad's weight, durability, color and other characteristics. More importantly, an easily-pack and foldable drone landing pad is a good choice for most new drone users. Lastly, a drone landing pad with bright colors would be great for drone landing at night.
About HSU
Fast forward nearly 10 years and HSU has now sold millions of products worldwide, making it one of the most successful camera accessory brands in the world.
HSU is one of the most popular action camera accessory brands on Amazon. Since its listing on Amazon, HSU products have received numerous positive feedback from our customers and some professional action camera accessories are ranked as Amazon's best sellers. Check HSU Store on Amazon here.
At the heart of HSU lies a desire to help customers work, travel, and play with their cameras as much ease as possible. In the future, we'll continually expand our product range with the new GoPro Hero 10 and explore more possibilities of photography, with the new GoPro Hero10 mount, GoPro Hero 10 carrying case available soon.
If you're new to HSU products, you're warmly welcomed to follow us on Facebook @HSU Shop, Twitter @HSU Shop, Instagram @hsu_officialshop, YouTube@HSU Camera Accessories, and HSU official website to catch up with all our updates.