GoPro always launches a new product around September every year. There are rumors that GoPro will have its latest product GoPro Hero11 available soon. At this stage, many people are wondering whether they shall purchase a GoPro Hero10 now or wait for the GoPro Hero11. The GoPro Hero10 is $200 off right now. Check the price at Walmart, Amazon, and other places.
Nowadays, many electronic brands launch new products every year or every half year. Like iPhone, Dell laptops, and other brands in the market. They will claim that the new version will be better in the aspects of the design and performance.
As consumers, we have learned over the years that after buying something, such as a phone or laptop, then a better, faster, and greater performance phone or laptop will be launched soon. Of course, they will be more expensive since they are upgraded versions compared to the ones you have purchased already.
Some people would spend more money on the latest model, while some would choose a cheaper option to skip the latest model.
When comes to GoPro, a similar situation comes to every consumer who is interested in purchasing a GoPro. But they have not decided on which GoPro action camera to go with.
Different people have different views towards this. Some would choose to purchase a GoPro Hero10 right now since there are always new GoPros. Below are their opinions.
Go Get a GoPro Hero10 Action Camera
"10 should be fine. I was watching a documentary on PBS last night featuring Steve Backshall looking for wildlife in the Congo or somewhere, canoes flipping over in rapids, and so on. He was wearing what looked like a silver Go Pro 4 on his head, and there were others mounted on the boats, and the footage (even from those much older cameras) looked great!"
— The great footage is not decided by the latest GoPro model you have but more about the camera tips and others. It's not only about the new model it's about how you use the camera how you make videos and how you edit them. Many videos from hero 5 can compete with hero 9s results. Therefore, go for a GoPro Hero10 since it is fairly well and you could capture great footage with experience in shooting.
"Always wait … never buy anything always being in fear that the next edition will be coming out soon."
"Then when the GoPro Hero 11 comes out, will it be worth waiting for the GoPro Hero 12? You could wait forever if you want the latest and greatest version."
-There are always new models in the market. If you want it, just purchase one to enjoy it first.
Wait for the GoPro Hero11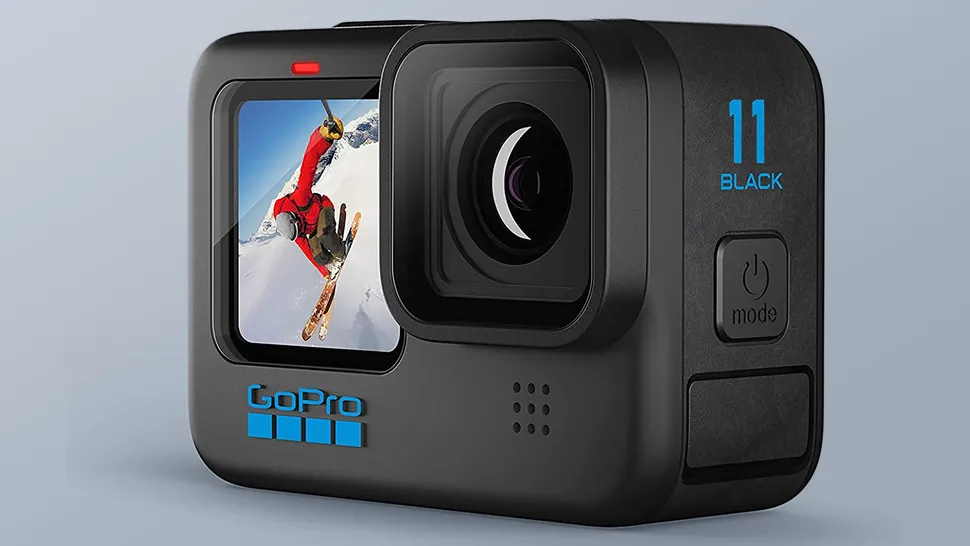 "Wait. Either 11 is better, or you get a great discount on the 9. Don't bother with the sweaty 10."
"Wait and here's why.
Firstly see if GoPro hero 11 has any new features/settings you really feel you need. Secondly, if it doesn't you can likely get the hero 10 a bit cheaper as the newest model GoPro Hero11 so most people will grab that instead of grabbing a GoPro Hero 10.
Once new models come out older ones become harder to sell. Really I don't see what new features GoPro Hero 11 could fully offer that would be game-changing but who knows we won't know the facts till it's announced and I don't like hearing rumors as they mostly are wrong and many people believe them then get upset that they are true."
All in all, if you do not need a GoPro camera right now for traveling or other actions, it is always better to wait for the GoPro Hero 11. If you need one to capture the footage you want, get a GoPro Hero 10 as soon as possible. Start your GoPro experience. Enjoy it!
According to some rumors, the GoPro Hero 11 will not be the only new camera that is coming out this year. Maybe there would be new GoPro Max or smt. Besides the GoPro Hero11, you may also have a look at the latest GoPro Max or smt at that time.
About HSU
Fast forward nearly 10 years and HSU has now sold millions of products worldwide, making it one of the most successful camera accessory brands in the world.
HSU™ is one of the most popular action camera accessory brands on Amazon. Since its listing on Amazon, HSU products have received numerous positive feedback from our customers and some professional action camera accessories are ranked as Amazon's best sellers. Check HSU Store on Amazon here.
If you're new to HSU products, you're warmly welcome to follow us on Facebook @HSU Shop, Twitter @HSU Shop, Instagram @hsu_officialshop, YouTube@HSU Camera Accessories, and the official website to catch up with all our updates.